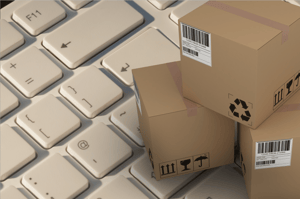 In a recent New York Times article on e-commerce, the bane of merchants was the main subject of the article. And what was that?
Returns.
It is a growing problem, as it has been for a long time.
But what is causing it?
Most importantly, what can you do about it?
It all comes down to ever rising consumer expectations while the types of products people can buy online continues to expand. While many of us would never buy an article of clothing we had not tried on, for many others, who have more or less standard size 'everythings', they will gladly buy it. Have you checked out how many shoe brands are available on Amazon? If they weren't selling, you wouldn't see them there. You do and they are.
So what can you do to leverage your guarantee? Here's 11 ways you can try out now (Assuming you have a robust warranty management solution, such as SAP Warranty Management):
Extend the time frame of your warranty – if you have not had a claim in a much longer period of time than your warranty, then why not 'stretch' your guarantee out.
Make it simpler for a consumer to make a claim. This may sound like crazy talk, but consumers know that to make it simple, takes considerable effort on the vendors part.
Use your warranty to reverse the risk to the consumer. This is a proven practice within the consumer space.
Use the warranty registration expiration data to create special offers. If you get a consumer to register their product, you now have data you can use to create time driven offers.
Use failure data to improve your product or service offering. Failures provide a valuable source of information for your design team.
Simplify your warranty claims process end-to-end. Though it may appear to be good business to make it hard for a client to make a claim, you are only deluding yourself. Use your claims management system to initiate and keep opens channels of communication with your clients.
Recycle serviceable parts. Many times, the wrong part is bought due to poor data, which can happen anywhere along your supply chain. When good parts are returned, they can be resold. But you also get a chance to provide the right part to the original customer.
Use warranty data to make product updates. A high rate of returns in the e-commerce space can indicate much more than a product deficiency. It is also an indicator of product/market fit. Perhaps your marketing message is targeting the wrong audience? Or perhaps your product requires a different sales approach to find exactly what a consumer needs. Some shoe vendors are now providing 3D maps of the insides of their shoe, that when coupled with an associated online app of a consumers foot, provides a 'perfect fit'.
Penetrate new markets with better warranties than your competitors. The automotive industry went through this in the 70 and 80s. Can you establish a new benchmark with a leading edge warranty program?
Integrate data at the source (IoT) for better warranty claims results. The Dubai city bus service now runs busses equipped with sensors that feed data continuously back to the manufacturer to anticipate failures. This directly leads to higher equipment availability and lower cost.
Go beyond simple product failures to performance guarantees. For many products, the warranty is pretty simple, it will perform as advertised. But for many products, the outcome of the performance also needs to be guaranteed. If a solar panel is working, and was supposed to work at X efficiency, but its in-the-field efficiency is actually only Y, it is a failure. There are numerous examples of these types of failures. Leading manufacturers know the winning formula is to make sure it is delivering as promised.
As you can see from this short list, a warranty is a key aspect of a successful product or service. Designing, implementing and managing a robust warranty management solution, based on SAP Warranty Management, is one way leading vendors are winning in todays market.
If you're not getting maximum value from your current approach to warranty management, it's time to give us a call. We go beyond 'Guaranteed'.