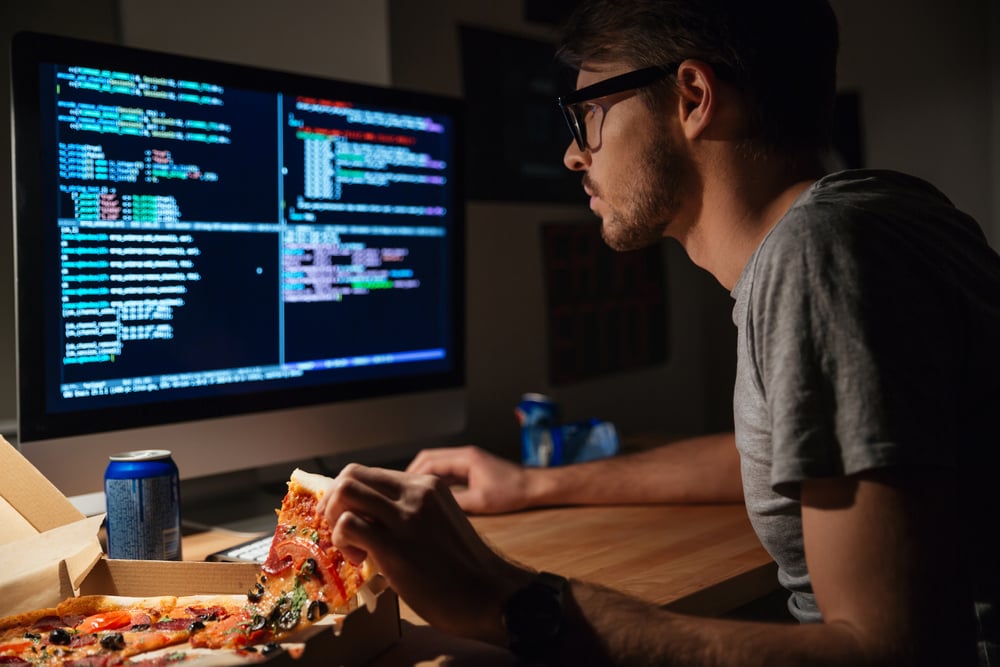 SAP ACS Warranty Management Validation and Substitution Rules Engine vs SAP Standard Warranty Business Rules Engine
SAP ECC and SAP S/4HANA both come with a basic set of Warranty Claims Management capabilities. However, most clients have warranty claims management business rules requirements that go well beyond the standard capabilities offered by SAP's out-of-the-box offering.
SAP ACS Warranty Management
SAP ACS Warranty Management is the advanced warranty management solution offered by SAP. It consist of both additional software capability and consulting services. One of the key solution differentiators is the business rules management engine (BRMS) capability that each system provides. SAP ACS Warranty Management offers up the Validation and Substitution Rules (VSR) Business Rules Management engine while SAP Standard offers up a basic Business Rules Management System that requires extensive development effort (and thus, higher project risks and higher cost).
Comparison of the VSR Engine vs the Standard Business Rules Engine
Many, if not most of our customers need help in deciding which of the two SAP offerings are right for their requirements. That's why we've developed this handy VSR vs Standard comparison table. We've broken down the VSR engine into each of constituent parts and added in our own professional opinion, based on multiple, full lifecycle implementations of SAP ACS Warranty Management.
Functionality
SAP Standard Warranty VSR
SAP ACS Warranty Solution VSR
Notes
VSR checks work out of the box

Standard VSR which is blank to start with and has some technical issues to overcome
VSR framework
A rules' setup framework, messages are technically embedded in the automatic claim adjudication process (as it should be, otherwise it won't be automatic!)
ACS Automated Claim Validation provides an implementation of the VSR tool

Functionalities delivered by the ACS Automated Claim Validation
Contains the complete action and action matrix logic needed

Comprehensive set of rules and messages already preinstalled
Gives business users a template for their rules, but more importantly it illustrates how the VSR works. Project team can look at demo (in week 2 of the project) how the rules work out of the box and talk through what the business would like to see in addition.
ACS contains the possibility of managing the consequences of VSR rules by defining mandatory actions and providing a tracking tool for reasons to ignore messages.

Standard allows to tie a message to a claim decision code. ACS has feature to overrule messages. Chain of custody of message handling.
ACS contains a framework that makes it possible to evaluate the degree of automation achieved in using the ACS

Project savings due to automation can be realized and reported, analyzed
VSR templated checks and example checks:

The following ACS checks are configurable via own configuration tables
Date order check, ensure dates are in sequence

Deadline checks
Ensure a certain date field is not later than X days from another date. E.g. someone has a core that needs to be returned within 30 days, if not returned within 30 days, the customer will be charged a fee
Date terms

For example an automotive dealership must submit claims within 30 days of service
Mandatory fields

A certain field has to have a value, e.g. Dealer Reference Number must be present
Duplicate claim detection and inform

Define field combinations that report duplicate checks, provide message, stop claim
Plausibility checks for header and version partner, reference object, synchrony of partner between claim and reference object, labor, values and defect parts

Condition-based claim stop

Check for conditions for manual processing
Only one part is marked as part causing damage;

There is at least one part listed

The mileage or engine hours are in increasing order

Patterns of size indication for tire items

Manage VSR response required from admin when ignoring messages

VSR Messages Easy Access

VSR Messages get displayed in own VSR Log Screen area

IMG-like VSR Rules set up via configuration tables

Claim maximum value limit check

Utility Programs
Report a list of all VSR checks and the messages raised in an ALV

ALV - SAP's ABAP List Viewer
Analyze criteria for claims that were stopped using manual processing

Reasons that have been given for ignoring rule engine messages can be displayed and analyzed

Supports internal audits
Structured development content hierarchy provided?

Umbrella all content and SAP technical objects under a letter code AB
SAP Easy Access Menu

ACS provides its own transaction ZACSWYAB to display relevant VSR transactions
Callpoints are a workflow control tool, validation steps are callpoint specific

Callpoints are defined in ACS delivery and given meaning, as follows:
1 and 3 : Pre-checks at interface or portal

4 and 6 : IC checks for incoming claim

16 and 18: OC checks for claim adjudication
SAP ACS Warranty Management Drastically Reduces Software Development Risk
Though it is possible to develop the functionality delivered with the SAP ACS Warranty Management Solution in SAP Standard Warranty Management, for most CIOs, it makes far more business sense to let SAP take responsibility for SAP development, testing and continuously improving the system - that is, afterall, why you pay support. There are well documented risks with developing your own version of the solution. One of the primary benefits of Commercial Off-the-Shelf or COTS software, especially when you're working with enterprise class software like SAP, is the ability to take advantage of developments delivered by SAP, that incorporate requirements from their many customers.
Reusable SAP ACS Warranty Management Test Cases Drive Repeatable Quality Improvement
When it comes to SAP project risks, and risk mitigation strategies, always a huge concern of every SAP Project Manager, having test cases delivered by SAP Best Practices, is a hugely important benefit. Why are they such a valuable part of the SAP Best Practice approach to SAP implementations:
Delivers a Repeatable Testing Regime - All test cases can be stored in SAP Solution Manager (or whatever testing tool you're using on your SAP Project Implementation).
Comes With Drastically More Test Cases Than You Can Think Up - When it comes to testing, one of the greatest challenges of the entire process is your SAP ACS Warranty Management implementation team's ability to dream up valid, comprehensive test cases.
Requirements Analysis Often Misses Key Functionality - Every project suffers from limitations in both time and budget. Though you may have highly skilled SAP Warranty Management developers available, they can never match the extended experience gained from the wider universe of SAP ACS Warranty Management consultants and subsequent functionality embedded in the SAP ACS Warranty Management solution.
The Blueprint Phase Doesn't Get You as Close to Your Final Design If You Don't Take Full Advantage of COTS. Whether you're using the traditional SAP ASAP implementation methodology or SAP Activate, you will get better 'out-of-the-box' functionality coverage if you base your fit-gap analysis on the most complete solution offering from SAP. That is SAP ACS Warranty Management.
SAP ACS Warranty Management Reduces Overall Project Risks
SAP ACS Warranty Management Reduces Project Implementation Time and Risks. It is a statistically proven fact that longer project timelines drastically increase the probability of your project not meeting your project goals, or even of being cancelled.
SAP ACS Warranty Management Acts as a Quality Improvement Go, No Go Gauge. Much like automotive manufacturers make use of go, no go gauges to improve product quality by reducing product variation, the SAP ACS Warranty Management solution provides a similar functionality. How does it do this? It provides many additional out-of-the-box functionalities that mean your requirements can be tested much more quickly against the standard. Thus, if one of your requirements can be met by SAP ACS Warranty Management but not by SAP Warranty Standard, it is Go on the SAP ACS Warranty Management Solution and a No Go on using SAP Warranty Standard and the development approach.
SAP ACS Warranty Management Improves Your ROI
You Spend Less On COTS than on Development - When you compare the relatively low, fixed cost of the SAP ACS Warranty Management Solution to the higher risk approach of custom development, you get to see a much quicker Return on Investment at a lower overall risk.
You Get Improved Functionality From SAP ACS Warranty Management vs SAP Standard + Custom Development - A Senior SAP Project Manager, when it comes to custom development, will almost always look for ways to say 'no' to custom developments. Even if there is budget. Why is that? Because hard won experience has repeatedly shown that the more 'custom developments' you can say no to, the quicker and more likely you are to get to 'live'. Therefore, if you're using SAP ACS Warranty Management as your baseline system during requirements analysis, verification and validation, there will be far fewer custom developments that your project manager has to evaluate and ultimately, say 'no' to. This results in fewer change orders and less incursion into your management reserve on fixed price projects.
You Need Professional Advice When It Comes To Selecting The Right SAP ACS Warranty Management Packages
There are many more decision factors, and about 25 additional ACS packages to review before making a final decision for standard or ACS warranty. That is one of the reasons you may need assistance from our SAP ACS solutions experts. We provide SAP warranty and service contract consulting well beyond automotive consulting solutions. We provide specialized SAP ACS solutions consulting to a wide variety of industries that have complex warranty and service contract requirements.
Need Help Scoping Out Your SAP Warranty Solutions Project Requirements - Press The Button