About Detering Consulting

Detering Consulting is a best-in-class SAP consulting partner with combined decades of SAP experience that designs, delivers, and implements a full range of SAP solutions to your business solution needs, as well as helps staff your PMO or CoE.
Read up on our Testimonials here!
A very unique Detering value proposition is Service (MRO) and Warranty projects. We pride ourselves as the top consulting services provider in North America with an impressive client base around the world.
Example focus topics are
Sales and Distribution:

Order to Cash – OTC,

Hybris Billing, formerly known as BRIM – Billing Revenue Innovation Management

Customer Support and Service: Issue to Resolution – ITR, Service Management, Depot Repair, Fields Service, Spare Parts
MRO (Maintenance, Repair & Overhaul), heavy and complex equipment maintenance processes
Industry focus: High Tech, Aerospace & Defense, Industrial Manufacturing, Medical Equipment, Service industries
Complex solutions in SAP: designing and delivering complex custom enhancements, with advanced technical capability, on ECC and S/4 Hana 1610, 1709
Providing SAP program management with advanced capabilities and an excellent value proposition.
Detering Consulting incorporated in Palo Alto, California in 2003.
Contact us
Fill in the form below to contact us: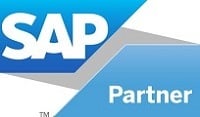 Request Free Consultation